The Eve Black Jewelry Collection
Handmade with Aloha in Maui, Hawaii, since 2008.
Eve Black Hawaii is a luxury designer jewelry brand known for combining beach-inspired pieces with urban sophistication. High-end pearls and exotic shells mix with precious gemstones uniquely, resulting in beautiful objects of desire.
Our jewelry collection consists of exclusive and limited small editions, inspired by the ocean, nature, and island lifestyle. Combined with a globally influenced design aesthetic and a touch of bohemian lifestyle, a unique look is created.
Bespoke pieces that make you look just as fabulous on the beach as in your urban adventures.
Tahitian Pearls
These beautiful pearls are farmed in the lagoons around the islands of French Polynesia. They take years to form, nurtured by the ocean and special care by freediving Tahitian pearl farmers. Tahitian Pearls are among the most valuable pearls on the market.
Shop Now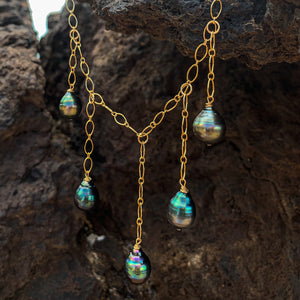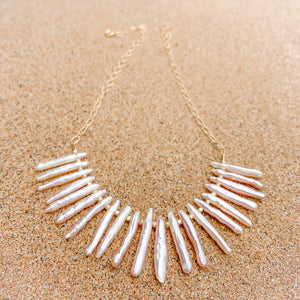 Freshwater Pearls
Only the best natural colored freshwater pearls get worked into our pieces. Freshwater pearls are a great solution if you are looking for an environmentally friendly, sustainable gem.
SHOP NOW
Exotic Shells
Shells are wonderful, organic adornments collected through history and even been used as currency in some cultures. They are a gift of the ocean and a beautiful reminder of Summer and time spend on or dreaming of Hawaii.
SHOp NOW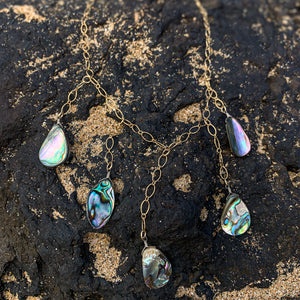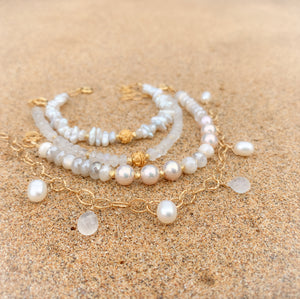 The Hawaii Beach Wedding Collection
While these are beautiful jewelry pieces for the bride, bridesmaids, and guests to your dream wedding, they are also stunning pieces of jewelry for any occasion. We use only natural colored freshwater pearls of great quality and prefer unusual shapes. They stand out as unusual, eye-catching pearl jewelry pieces in any social setting. Pearls are not only the most sustainable gem but also a classic gift and a lifetime keepsake.
SHOP NOW